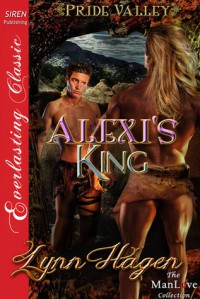 3.5 stars. I know I've said it before, but this author is a total guilty pleasure for me. I know when I read something like this, I can turn my brain off for an hour or two and just wallow in the man candy inside.
I enjoyed the first book of this new series (though the whole mpreg thing squicks me out. I mean, it begs the question of just where is that baby going to pop out of? So I could've done without that aspect. :))
Looking forward to the next book.